Aura+
Particle Characterization For All Biotherapeutics
Fully configured to support applications across protein, antibody, cell, and gene therapy workflows, Aura+ brings particle characterization to earlier stages of therapeutic development, so you can make better decisions sooner.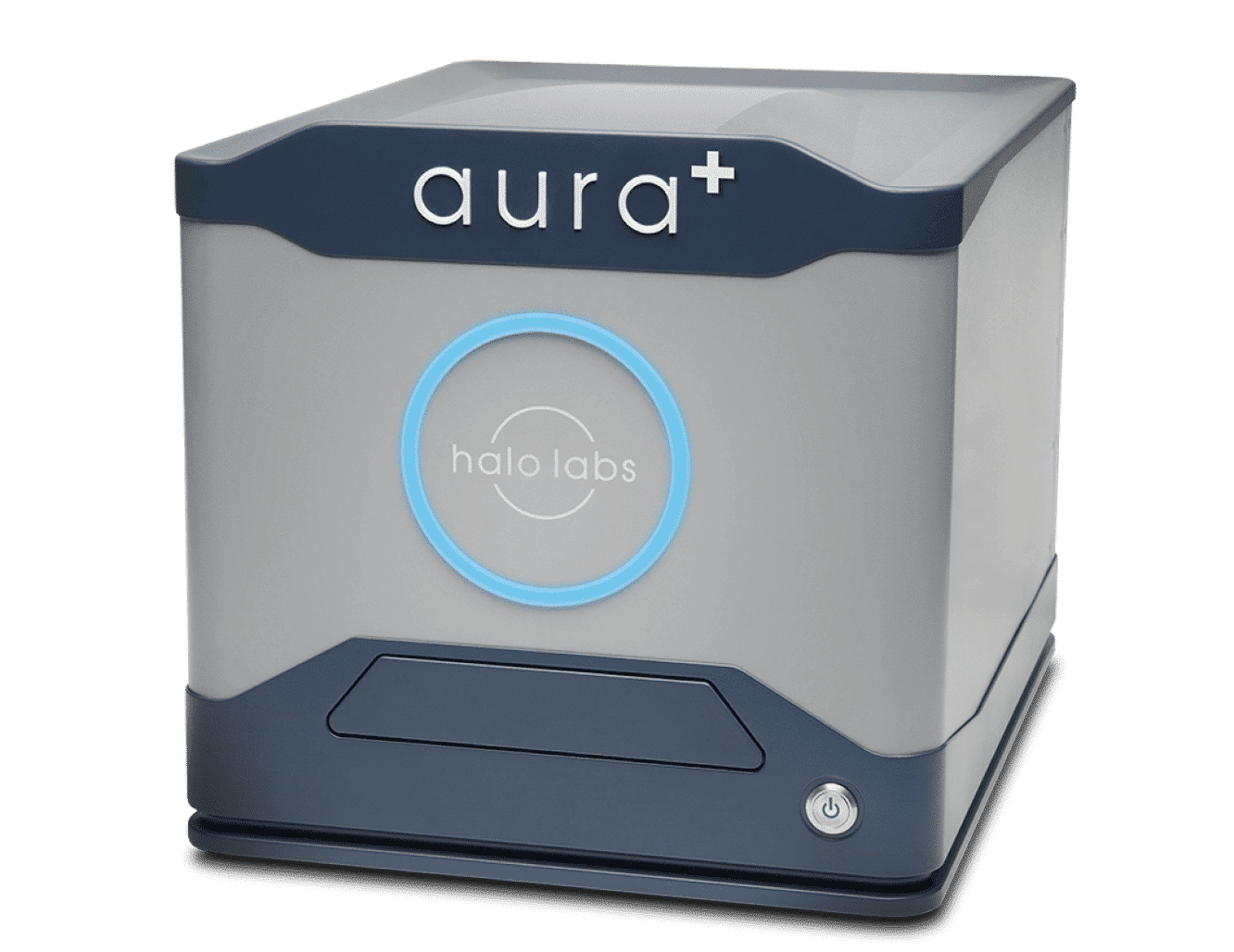 When you need the flexibility to conduct particle characterization analyses on different types of biologics, including protein and antibody therapeutics, cell therapies, and gene therapies, the Aura+ has got you covered.
Analyze small volumes. The minimum sample volume is just 5 µL, enabling particle characterization earlier in the development timeline when sample volumes can be limited.
Learn more with innovative technology. Aura+ pairs BMI with FMM to deliver rich information on the number, size, and morphology of particles. You can even see translucent subvisible particles that other methods often miss.
Gain insight quickly. With a 96-well membrane plate and the ability to analyze one sample every minute, the Aura+ takes you from labeled samples to data in as little as 90 minutes.
Get Fast, Definitive Particle Identification With Three Fluorescence Channels
Aura+ comes with three fluorescence channels so you can get the same information from one experiment that would otherwise take three different studies.
In addition, Aura+ definitively identifies different types of particles within the same sample for more reliable decision-making:
Three FMM channels for three different species of organic particles
SIMI channel for extrinsics and inorganic particles
See Clearer With High Magnification
With the high magnification capabilities of the Aura+, you can see more morphological detail of unlabeled particles, enabling decisive discrimination between your lead and undesirable particles.
Quickly differentiate and enumerate cells versus Dynabeads™, quantify polysorbate degradation, and more.
| | |
| --- | --- |
| Imaging Area | 24.6 mm2 |
| Optics | 4x and 20x objectives |
| Minimum volume | 5 μL (assay dependent) |
| Resolution | 1.0 pixel/μm |
| Detectable size range | Range from >1 μm (ECD) to <5 mm (ECD) |
| BMI read time | 1 minute/sample |
| FMM read time | 30 seconds/sample |
| Software | Particle VUE 4.x all-in-one software suite (image capture and analysis) |
Protein & Antibody Therapeutics: Developability Assessment
Gene Therapy: AAV Aggregation Assessment
Cell Therapy: Cell Versus Particle Characterization
Ready to bring fast, decisive, low volume particle characterization to all of your biologics development and manufacturing workflows? Get in touch to request a quote.
Particle Vue Software
Get particle analysis answers in just a few clicks with flexible, easy-to-use Particle Vue Software.