Aura CL
Smarter Cell Therapy Analysis
Powered by innovative technology, Aura CL is the ultimate tool to identify, count, and characterize subvisible particle contaminants introduced in cell therapy manufacturing. Get high-throughput insights earlier in discovery to develop cell therapies faster, smarter, and safer.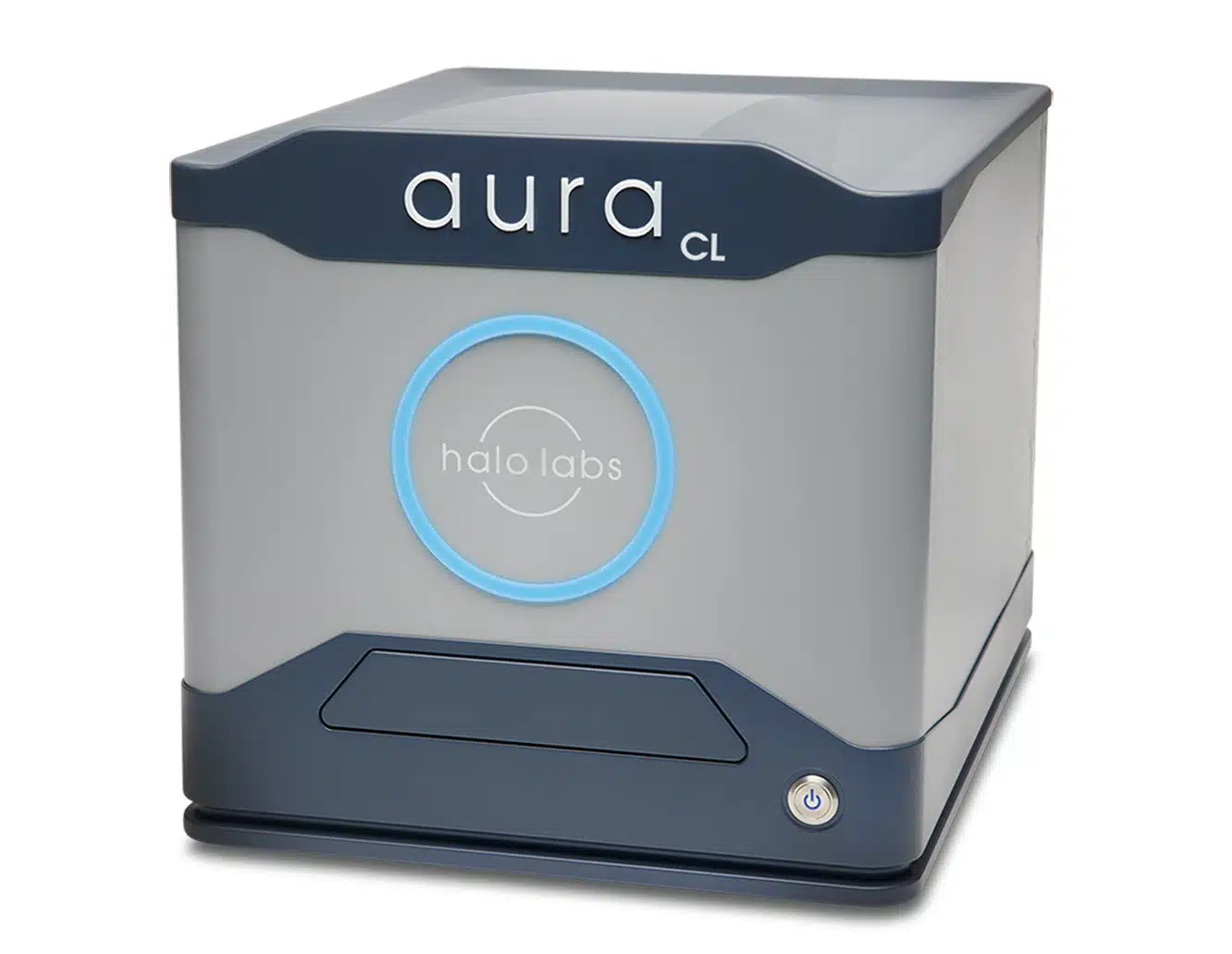 Measuring particles in cell therapy manufacturing has long been a challenge, and the fact that the drug product itself is a particle makes it even harder.
Unlike traditional methods that can't tell cells apart from protein aggregates or harm-causing particles, Aura CL is the first system that can identify them quickly while providing all required cytometric capabilities—counting cells, identifying types, and measuring viability in one simple assay.
Detect and count residual Dynabeads. Finding and counting Dynabeads is easier than ever with Aura CL. Unlike traditional methods that can be subjective, cumbersome, inaccurate and prone to error, this fully automated powerful tool allows you to make an accurate count at high speed.
ID cells/non cells. Rather than spending hours manually sorting through images or learning how to use complex machine learning libraries, Aura CL makes it easy to precisely ID cells from non-cell aggregates right out of the box.
Analyze small volumes. You only need 5 µL of sample, which allows for CAR-T characterization earlier in cell therapy development.
The First and Only Solution to Detect and Count Dynabeads
Residual Dynabeads in a final product can compromise potency, making bead analysis necessary to meet high quality standards. However, using manual hemocytometry to detect residual Dynabeads has been unreliable because it's hard to tell the difference between beads and cells.
That's where Aura CL saves the day—this rapid, accurate detection system performed by Side Illumination Membrane Imaging (SIMI) is the only automated product on the market that eliminates human errors for specific and sensitive residual Dynabeads detection that meets the highest quality standards of cell therapy lot release assays.
Take the Guesswork Out of Particle ID
High-throughput and definitive identification of viable cells is critical in cell therapy manufacturing. However, obtaining this key product-purity parameter has been a challenge as classic methods are user intensive and complicated—until now.
Aura CL system takes the guesswork out of cell viability assessments. Forget about using unreliable techniques like morphology and spectroscopy, as well as complicated machine learning libraries, to determine the composition of your sample.
Labeling the particles or groups of interest with fluorescent dyes or antibodies makes it possible to tell the difference between cell and non-cell parts and protein and non-protein parts in complex samples.
| | |
| --- | --- |
| Imaging Area | 24.6 mm2 |
| Optics | 4x and 10 objectives |
| Minimum volume | 5 μL (assay dependent) |
| Resolution | 1.0 pixel/μm |
| Detectable size range | Range from >1 μm (ECD) to <5 mm (ECD) |
| BMI read time | 1 minute/sample |
| FMM read time | 30 seconds/sample |
| Software | Particle VUE 4.x all-in-one software suite (image capture and analysis) |
Residual Dynabeads Analysis
Cell vs. Non-Cell Characterization
Ready to bring fast, decisive, low volume particle characterization to all of your cell therapy development and manufacturing workflows? Get in touch to request a quote.
Particle Vue Software
Get particle analysis answers in just a few clicks with flexible, easy-to-use Particle Vue Software.