Halo Labs Introduces 0.8µm Black Membrane Plates for Viscous Drug Product Particle Characterization
BURLINGAME, CA – November 1, 2023 – Halo Labs, a leading life sciences company advancing particle analysis for all drug therapies, launched a new consumables plate providing large molecule drug developers who are looking to count, size, image, and identify particles in highly concentrated and highly viscous solutions. Added to the family of consumables are the new 0.8 µm black membrane plates for Fluorescence Membrane Microscopy (FMM).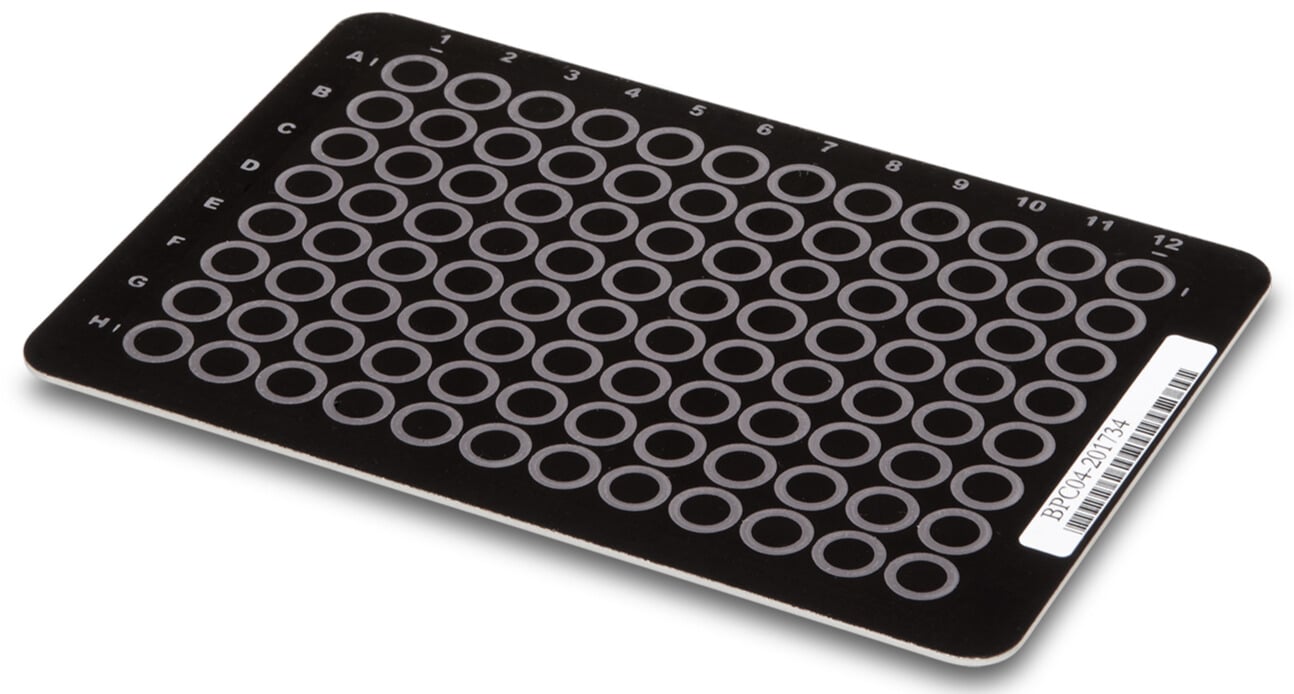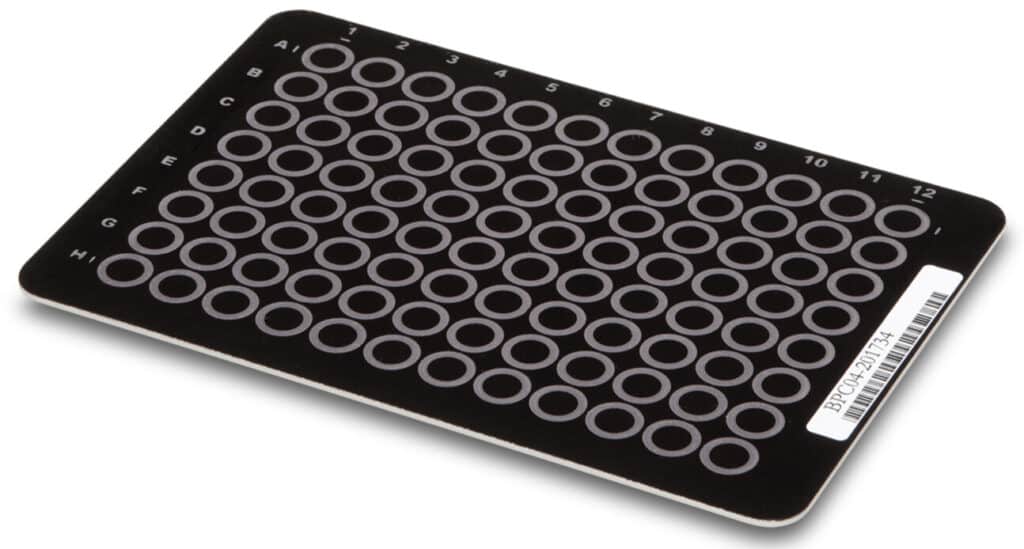 Specifically designed for Aura® systems with fluorescence channels, the 0.8 µm black membrane plates provide the same reliable, accurate, and high throughput format customers are accustomed to using but now with larger pores. "Drug developers are pushing the limits of protein and excipient concentrations, to highly viscous solutions," said Rick Gordon, CEO at Halo Labs. "We've heard our customers and with these new plates, our customers can add the capability of identifying and quantitating particles of interest in these complex products."
About Halo Labs
Halo Labs in Burlingame, CA is a venture-backed scientific instrumentation and consumable company that commercializes high throughput biopharmaceutical formulation, stability, and product quality control tools for aggregate and subvisible particle analysis using state-of-the-art custom optics and image processing techniques. Biopharmaceutical companies around the globe depend on Halo Labs for unprecedented insights into their drug products. For more information, visit halolabs.com.
Contact
Halo Labs
Steven Le
Director of Marketing
Halo Labs
[email protected]
Aura is a trademark of Halo Labs in the United States. All rights reserved.