Meet Sarah, a dedicated biologics developer on a mission to develop the next breakthrough therapy. After spending months in the lab researching, designing, and testing, she's excited about the impact it could have on patients' lives. However, before the drug can make it to market and reach the finish line, Sarah knows there's still much to be done to ensure its safety and efficacy.
---
The All-in-One Solution for Protein Stability Analysis
One of the most critical steps in this process is screening for protein stability. Researchers need to know how their product will perform under certain conditions to verify that it will remain stable and effective throughout its shelf life and in a patient's body. However, this is easier said than done.
Only now, scientists have traditionally had to use multiple assays to measure protein stability, which is not only time-consuming and tedious, but often results in delays. In addition, traditional high-throughput assays predict protein stability based on protein melting point.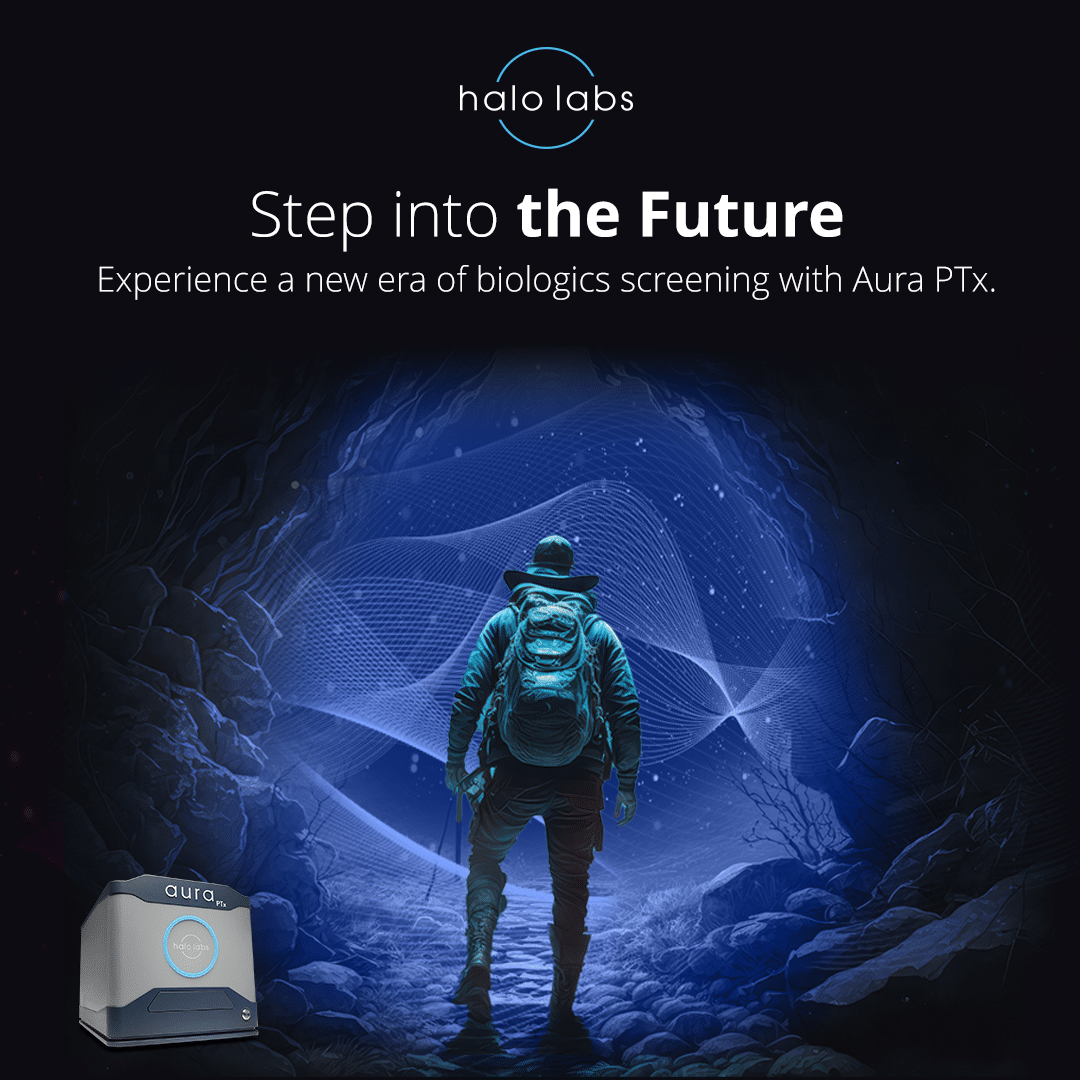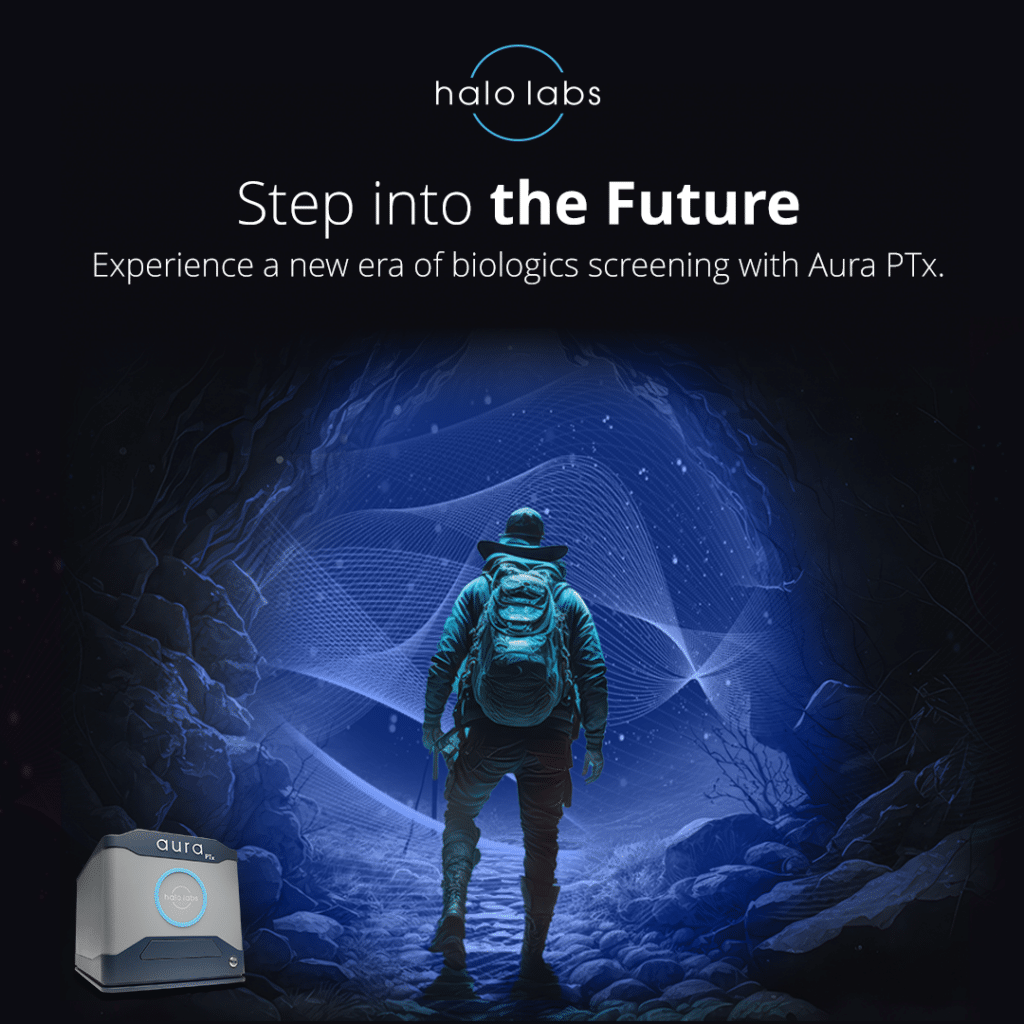 What if there was a comprehensive system that could combine multiple assays, provide accurate, direct stability measurements, AND make your work more efficient?
That's where Aura® PTx—an all-in-one biologics screening system for protein stability analysis and characterization—steps in.
High Throughput and User-Friendly Design for Easy Biologics Screening
Designed with high throughput and user-friendliness in mind, Aura PTx's intuitive software interface, Particle Vue, makes it easy to set up experiments, analyze data, and interpret results. What's more, the system is flexible, allowing you to customize it to your specific needs for easy screening.
Aura's 96-well automated format, which is ideal for formulations development, is also suited for design-of-experiments (DoE) scenarios, and analysis takes only 1 minute per sample, with no dilution or sample preparation required. This means that you can analyze dozens of solutions in just 60 seconds with minimal stress.
Multiple Utilities in One Box
Aura PTx's innovative all-in-one design streamlines the screening process by allowing you to perform multiple assays on the same sample, saving valuable time and resources while maintaining accuracy. Combining ThT for protein and BODIPY for degraded polysorbate makes pre-screening for antibody stability more efficient than ever before.
Aura immunoassays bridge the gap between cell line development and developability, providing quick and efficient screening of antibody stability in CHO (Chinese hamster ovary) cells with positive results available in 2 minutes or less. This low-volume method doesn't require entire flasks of cells, allowing researchers to screen for stability at the production stage with only 40 μL per well, making it a significant advancement in antibody research.
Accurate and Reliable Measurements
When running multiple experiments using different instruments, there's always the possibility of variability between results. By using an all-in-one tool like Aura, you can reduce the potential for variability and increase the consistency of particle analysis data. In fact, Aura provides a coefficient of variation (CV) of less than 10%.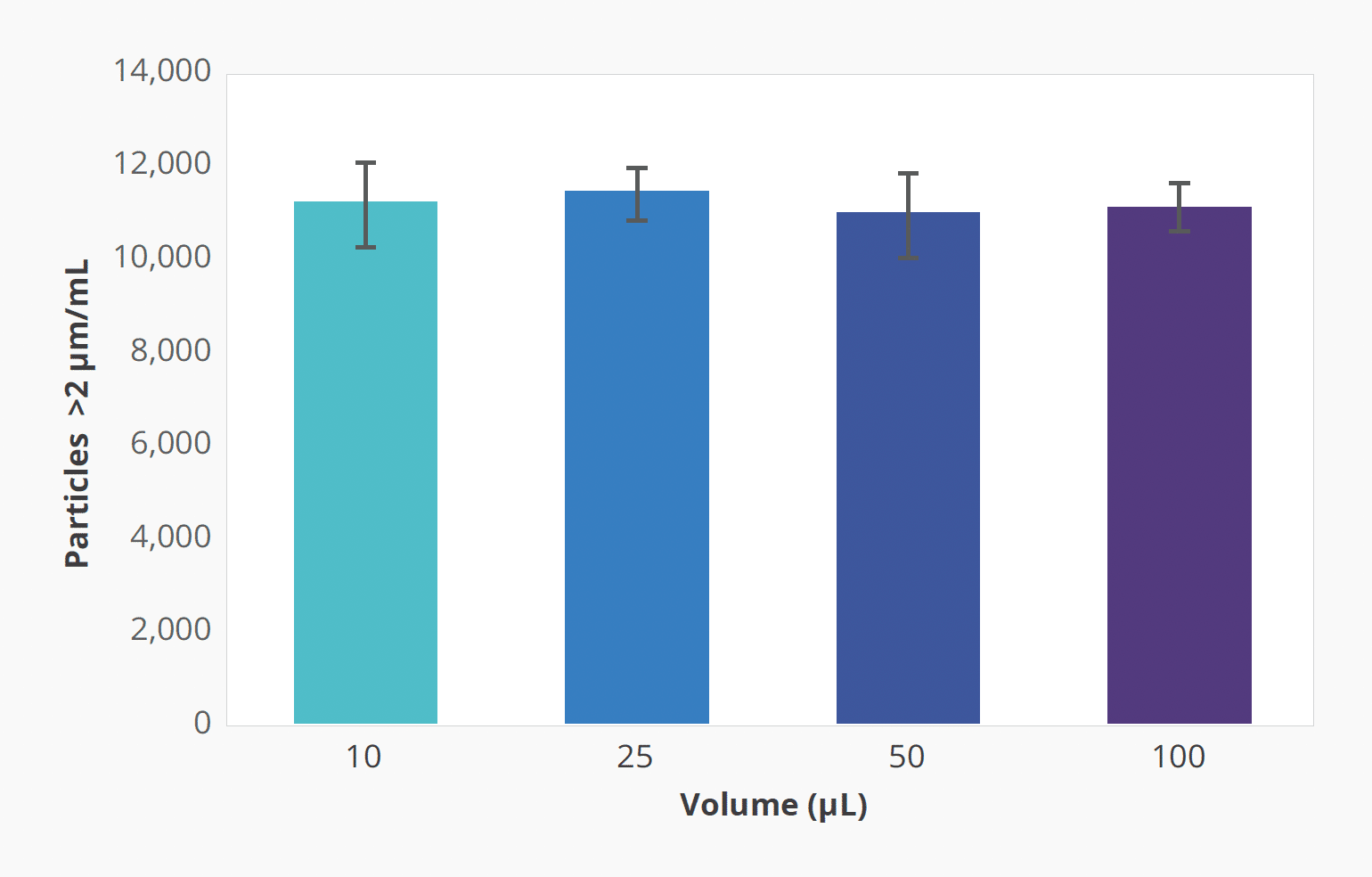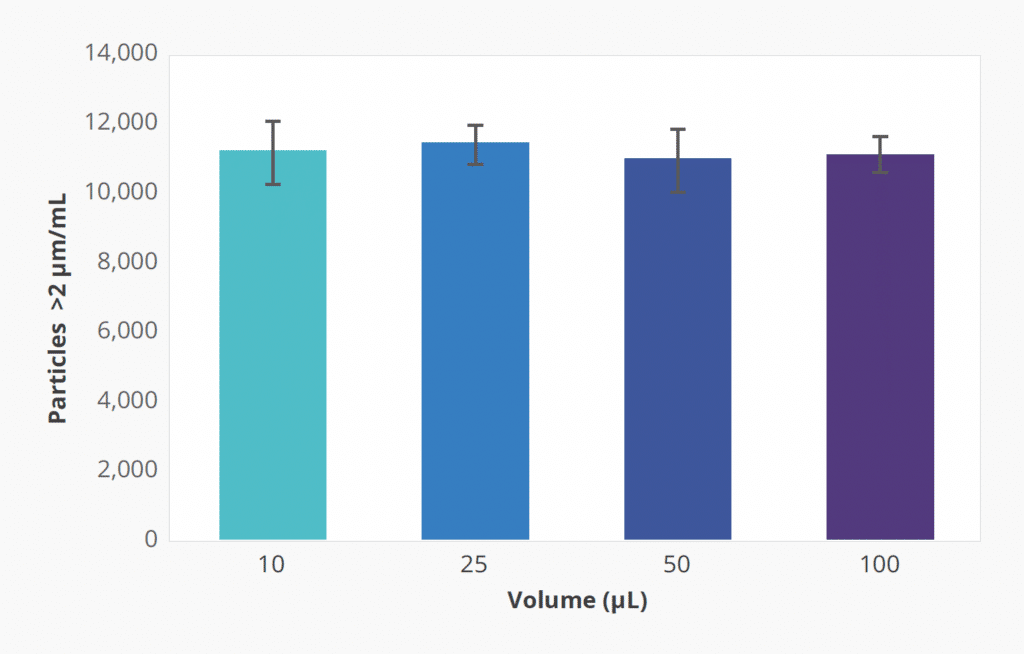 And while traditional methods only predict protein characteristics, Aura PTx actually measures the biophysical characteristics of biologics, providing actual facts and results. You no longer have to rely on predictions but instead can confidently measure the stability of your protein.
Ultra Low Volume Technology
With Aura PTx, you can start characterizing protein aggregates earlier in development using only 5 µL of the sample. The system combines Backgrounded Membrane Imaging (BMI) with two channels of Fluorescence Membrane Microscopy (FMM), providing protein aggregate data without the need for cleaning between measurements.
USP 788 Compliant
When all the R&D is done, and it's time to hand the therapeutic over to the manufacturing group, you can rest easy knowing that Aura PTx is USP 788 compliant1. The system can perform typical SVP analysis of undesired particles like glass or metal while continuing to look for biologics stability.
---
Biologics screening can be a complex process that requires innovative technologies to overcome its many challenges. With Aura PTx, researchers like Sarah have access to an all-in-one USP 788-compliant system for protein stability analysis, characterization, and assays. Our revolutionary approach eliminates the need for multi-tool methods, making biologics screening more efficient.
By adopting this next-generation technology, you can streamline biologics screening, save time, and increase efficiency, ultimately leading to safer and more effective biologics.
---
Embrace the next era of biologics screening today: halolabs.com/auraptx
---
Reference